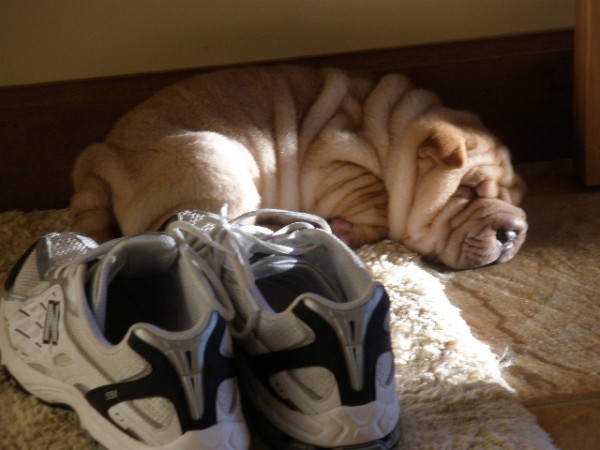 Our New Dog – Minnie
If you read the post, "

Animals, Pets

" it focused on the value of pets but specifically was motivated by the loss of our dog, Indy. Well time has passed and we have a new dog, a Chinese SharPei puppy and so cute that I had to post some pictures. She is such a baby and training is always a challenge at the beginning but the pet really needs a good beginning to be "the best they can be." Indy (after Indianapolis where we found him) being a rescue dog did quite well considering the difficulties of his first two years – being hit by a car – broken hip, being locked up in small room for a long period of time and apparently being very distrustful of people. It took a while but he was under two when we got him and a lot of love and gentle persuasion turned him into a great pet – still missed. Minnie after Minnesota and mini-SharPei is now 10 weeks old and weighs 11 pounds, up from 6lbs, 4oz when we got her at 8 weeks. Here are some more pictures: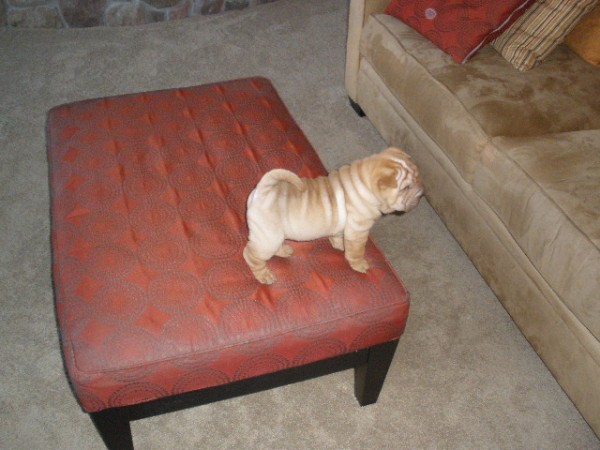 How Do I Get Off Here?