Pets can add a lot to your life.
They are work and they bring an additional concern and cost but they can have great value for you and/or your family emotionally. Of course there are bad pets but they are usually that way because of poor upbringing. You need to be particularly devoted to your pet especially in the beginning. I am writing this post to encourage you in relation to having a pet.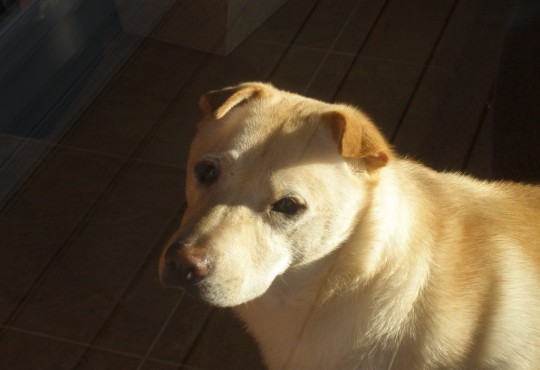 Undoubtedly, I am writing this because we lost our pet dog Indy on New Years morning about 2:30 AM. We noticed he was acting very strange about 6:30 New Years Eve. About 9:30 it had become worse and we took him to the vet and then onto the University of Minnesota Veterinarians Hospital. The diagnosis was very bad and he had to be put down. Things went very badly, very quickly for Indy. He had a tumor on his spleen which had seriously ruptured and cancer throughout his lungs and an operation would have been difficult and if he survived it would be hard for him and only postpone death for a few uncomfortable months. Rickie and I have each done this 4-5 times so we got on the floor and spent some time with Indy and then held him during the injection. No suffering and his suffering of that evening was over.
Indy was a rescue dog who had been hit by a car in Indianapolis and found by the roadside and nursed back to health to be placed on a rescue dog website where we found him. We had him about 8 years and we believe he was about 10 years old. He became "OUR GUY" and the simple but wonderful stories of Indy are too many to tell. They reside in our hearts. To the end he was incredibly loyal and loving and over protective of especially my wife, Rochelle (Rickie). I am now sure he was suffering for a while (maybe a month) as we noted some changes in his eating and demeanor but it was as though he did not want to show he was hurting. We took him twice during that time to the vet but all the tests came back negative. He loved us as could be seen in how he wanted to be as close to us as possible. It was a great shock to have him "leave" us so abruptly early New Years morning. Indy used to sit beside me when I was working on the computer and force his head underneath my arm so I could see his face and with those big brown eyes look right at me and I knew what he wanted, he wanted a touch or to play but mostly he wanted some Cheerios which I kept for him at my desk.
We will get another dog and he/she will be unique but Indy will live on in our memory as we compare the things our new pet does to how Indy would have responded.
Consider A Pet
Although it would be nice if just any pet would work for you, it turns out you need to have a pet that is right for you otherwise you will be less happy with a pet. So do a little study then after you get the pet it will take an effort to make him th best he can be – things like socializing and basic training. Once you get past that you can add positively to your life/happiness and that typically includes longevity. One might say going through the losses of a loved pet is difficult so why put yourself through the ordeal. The pluses of having a good pet greatly exceed the negatives. In most cases you can provide a wonderful life for the pet. All life has a beginning and an end and when Indy passed it was a time for deeper reflection about all life and sometimes we never stop to think about what is important.
Bye Indy, wish you were beside me as I am writing this.
Indy "Our Guy" You Are Really Missed by "Mom and Dad"