The following visual indicates in a very simple way how life expectancy has been increasing since 1900. There are apparently many more pluses than minuses in terms of how long a person is expected to live. Of course this really does not mean a lot to you personally except that on average you might live quite a long time. Another piece of data which will follow below this indicates the distribution by age in the United States indicating some obvious but sobering trends for those over 60, especially men. It happens that this is a trend that can probably be changed in a positive way and there will be some suggestions on how this might be accomplished.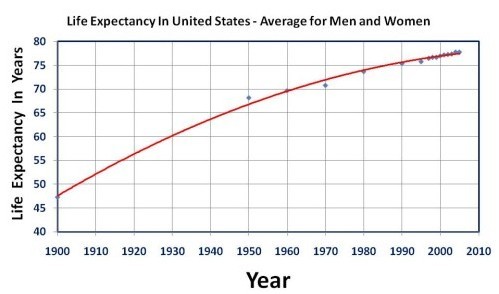 AGE DISTRIBUTION by SEX from YEAR 2000
I will update when 2010 census information is available.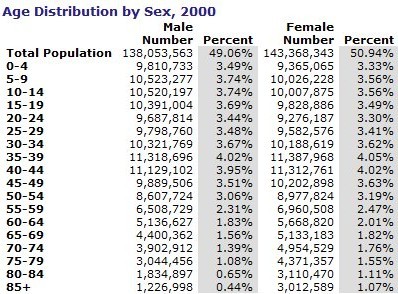 ---
Click below to calculate your life expectancy: