Non-Fiction, Short Story by Alan Gill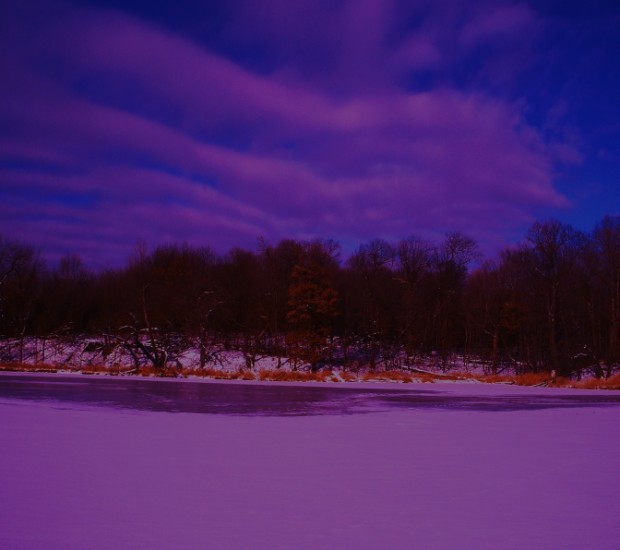 Things were not going well. In the short space of one year, there were serious problems with health throughout the family and even my wife fell breaking her ankle requiring twelve screws and a plate. I left my job to search for something challenging and found out I had a medical issue. I had a very bad fall on "black" ice and fractured my wrist but only required eight screws and a plate. We would be OK but some of the people we needed to help or might have to help were now a concern. The country was financially finally paying for its prosperity due to the greed and selfishness of some and really the carelessness of many. Yet without much difficulty, it was very easy to see a "silver lining" in each of those problems. Even the cancer although providing a few intense personal moments of reflection was shortly accepted as just another challenge and I would aggressively pursue solutions. Everything is supposed to be good in "empty-nester-land" but really, it is just different. Different challenges, different relationships and different opportunities. I decided to take a walk in the snow, we have snow, and in the land of 10,000 lakes, we have lakes. I live on a small lake and a path runs adjacent to the lake for about 5 miles through woods, passing by various small lakes and ponds. It is very scenic and peaceful. There are very few people if any who use the path. It was the day after a big storm dumped about 8 inches of new snow. On the way out the door, I passed by the computer screen and noticed the temperature in the small town of Prior Lake, Minnesota was minus 15F. It was a very overcast dawn and still snowing large flakes. I had dressed warmly but the wind was blowing briskly at about 15 mph and that translates to a wind chill of minus 39F. The visibility was very poor maybe 100 feet. TRACKS ON THE PATH I had walked only a few yards down the path when I noticed some large tracks in the snow. I see many tracks but these caught my eye because they were the largest I had seen in the area. Two days before from our balcony at dawn I had seen two large coyote's running across the frozen pond and then up through the brush and out onto the path. Actually, they looked so healthy, so large I thought they were wolves. I am used to seeing scraggly coyotes but the farmer across the road has had problems with a pack of coyotes and has lost some of his livestock. These "guys" were large. I was amazed by their speed as they climbed the hill out of the brush and onto the path and then across the wooden walking bridge and up another hill and out of sight. Their strides were long, powerful and they never slowed crossing the lake through the brush and quickly out of sight. Once before when I was living in Batavia, Illinois I had walked into a pack of six or seven coyotes running down the street at dawn as I took the trash to the street. They startled me as they ran right past me seemingly wanting to avoid me as much as I wanted to avoid them. They were "tall" but scrawny. I quickly took a picture of the fresh tracks noting there were three sets of tracks. The largest of "paw" prints were about 4.5" in length and 3.5" in width. I always took my camera on my walks but this was not a good day for pictures due to the visibility.



SNOW/WIND/COLD/ROCK AND ROLL
Walking was slow as each step was a challenge with the snow depth varying from nothing where the wind had cleared the path to maybe two feet when there were drifts, but generally 8-10". I decided to take the 3-mile version since this was going to be a long, slow walk. I could accomplish this by cutting through the deep woods but I had never gone that way. I knew there was a path. Well there was a path in the fall but I could not see it now. About half way through that section of the deep woods, there were more fresh tracks and I was hoping to see the critters and get a picture. Its funny how your perspective changes when you are walking in a driving snow, it rather narrows your view. My hood only allowed me to see forward and my scarf limited my view even more. It is a little eerie as all you hear is your breathing. I solved that as I stopped for a moment and plugged in my earphones, which I had prepared for a fast "hook-up" and turned on my "iPod shuffle." Classic rock and roll, in the midst of all this snow was Dion singing "Donna the Prima Donna," "Donna, Donna the prima Donna broke my heart, we're apart, think she's smart" and suddenly I am walking differently to the beat of the "oldies"; life is beautiful. FROZEN PEOPLE I lost all thoughts of seeing the coyotes/wolves or even the grey foxes which I had occasionally seen in this area since I was exiting the heavily wooded area. That may have been a good thing. I crossed over one of several wooden bridges adjacent to the lake and then up a small hill. Suddenly ahead in the driving snow I saw some people sitting on benches – were they frozen? It was only 6:30 AM, what was going on? There appeared to be at least 9 or 10 people sitting on benches. They were not moving – they were 125 feet ahead so I could not see very clearly.



It was unreal, I moved quickly toward the opening, by the time I was about 75 feet away I had cracked a big smile, and in the midst of Patsy Cline singing "Crazy" I dropped to my knees and just thought how interesting life's simple moments can be. By now I was getting cold and did not stop to provide any greetings or unfortunately to take a close-up picture. Although I returned several days later to take a picture when the snow had stopped and the sun was out. Someone had been rather creative with these benches and certainly entertained me. There were actually 16 "dummies" well 17 if I count myself.



BACK HOME After two hours from beginning the walk, I was back home and sitting by the fireplace sipping a hot (Oolong) tea. Wow, that little trek really took my mind off everything. I am now working on all the things that I never had a chance to do over my long 40-year career in the business world. I still wanted to work but in the meantime had immersed myself in a wide variety of worthwhile, interesting projects. One of those projects was to determine the winner of the great endurance race; that is would I outlast my money or would my money outlast me. I moved over to my office where I have a great view about 40 feet above of the frozen pond. It is a beautiful place to view nature, the sun was beginning to peer through the clouds, and you could see the windblown snow whipping through the trees. Even in the very cold weather of a Minnesota winter, our dozen or so bird feeders were in use. I snapped my last picture of the morning of a squirrel who somehow managed to reach one of the bird feeders located so only birds could feed.



CHANGING WORLD – THANKFUL FOR SMALL THINGS
I turned on the computer and considered some Goggle or Yahoo affiliate marketing activity. Well at least much of the natural beauty has not changed – everything else has changed. Is the world a better place or worse? I think it is pretty much the same but different in appearance, and one of those differences is the speed at which everything happens, except my walk. I get the news on-line and the real actual newspapers are even slowly exiting America's landscape. There are still wars and the world should be wiser. There have been better days for the business world and for investors. In the worst of times there is still so much to be thankful for and today for me that included a fascinating, pleasant albeit freezing walk in the snow.